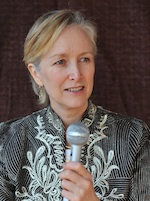 INDIVIDUAL ENERGY HEALING SESSIONS (Offices in New York City and New Paltz, NY. In-person sessions, Plus sessions on phone or Skype.)
GROUP PROGRAMS & RETREATS
CLIENT SUPERVISION FOR PROFESSIONALS & STUDENTS
Priscilla Bright, MA is an international healer and program leader who has worked in the holistic health and healing fields for over 30 years. She is the immediate past School Dean of the internationally known Barbara Brennan School of Healing, and is on the faculty at the New York Open Center and Omega Institute.
Priscilla's profound individual healing work (hands-on or long distance) supports clients in connecting with their own inner healing wisdom, and to move with grace along their soul's transformational healing path. Clients strengthen their intuitive energy awareness and learn energy skills for emotional self-care.
For her group programs, each of Priscilla's inspiring programs: Intuitive Energy Awareness, Energy Renewal & Embodied Empowerment, and Leadership As A Healing Path, are sourced from the profound healing power that arises when individuals come together with intention for respect-based relationship and hold the program community as a healing vessel. Through this work, individuals not only deepen their own health and authentic self, but also expand their ability to be a vital healing presence in both their work or personal life.
Priscilla holds a BA in Human Ecology from College of The Atlantic, and a Master's of Public Health in Health Behavior from the Boston University School of Medicine.
Please call, or click HERE to email Priscilla if you would like more information on individual healing sessions or upcoming programs.