Upcoming Workshops
July 7 (begins 8pm) – July 9 (ends 12 noon), 2017 – Special Omega Institute Energy-Healing Retreat, "Hands of Light", Rhinebeck, NY. Omega Institute  
(See Omega description below beneath group photo.)  
April 30, 2017 – "Healing Your Life: Hearing the Call From Within", Sunday, 10am-5pm, $135, New York City.
* Private healing practice – NYC, New Paltz, NY, and Skype.
Ongoing one-day programs in NYC teaching intuitive energy-healing skills and inner-healing.  No prior training required, yet valuable for advanced healers as well.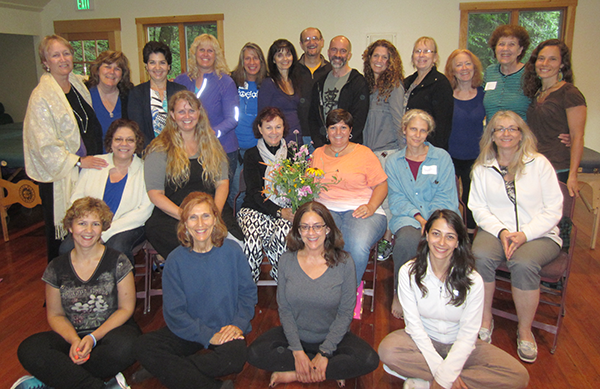 OMEGA RETREAT – Priscilla Bright, MA,  July 7-9, 2017
This retreat is a rare opportunity to be guided by a master healing instructor into the profound and beautiful depths of energy-healing work.
Through inspiring experiential segments and hands-on practices, you will enter the sacred realm of the healer: the opening to the consciousness of each chakra aspect, the uncovering of your natural intuition and high sense perception, and the accessing of the power of your own unique healing essence and healer alignment.
All of this will lead you to discover your soul's greater healing purpose, both for your own transformational healing journey and self-care, and to be a healing presence for others.  This is a deeply renewing weekend of "coming home" to yourself.  Healing tables are provided.  Is for beginners and practicing healer's alike – no advance preparation needed.
For workshop questions contact Priscilla –  priscilla@priscillabright.com, 845-417-8261 text or call.  For registrations and lodging contact Omega (Omega link at top of this page).  Secure your Omega lodging or B&B in Rhinebeck area soon as it gets booked early.
Overview of Priscilla Bright, MA Programs
Priscilla is a gifted and heartfelt group facilitator who has led thousands of participants over three decades in her inspirational retreats and workshops. These powerful group programs are designed especially for the world's healers and caregivers, as well as those who may not be in a healing profession but who feel a strong calling to being a healing force in their life and community.
Meet Priscilla
Priscilla Bright, MA is an energy healer and experienced international healing instructor with over 30 years in the healing and holistic health fields. She is the founder and leader of the Healer's Path programs, and is on the faculty of Omega Institute For Holistic Studies and the New York Open Center. She is the immediate past School Dean of the international Barbara Brennan School of Healing. Priscilla holds a BA in Human Ecology, and a MPH in Health Behavior/Health Promotion from Boston University School of Medicine.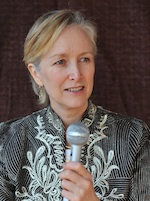 Priscilla is a gifted group facilitator whose powerful training programs are designed for those who feel a call to be a deep healing presence in their life or work. Participants are trained to access and build their internal healing energies, and to utilize these for both their own self-care and inner-healing, and for developing hands-on energy-healing skills and healing presence with others. These programs also connect participants to the support of Priscilla's ongoing healing-community activities online and at retreats.
Priscilla's individual energy-healing work is in New York City & New Paltz, NY, and on phone and Skype. Her work reconnects clients with their own inner-healing energies and wisdom, enabling them to move with grace along their soul's transformational healing path even in the face of stress, change, or physical or emotional challenge. Clients receive energy healings, and also are guided to strengthen their own intuitive energy awareness and energy skills for self-care and self-healing.
Call Priscilla at (845) 417-8261 or email priscilla@priscillabright.com for more information on individual healing sessions or upcoming programs.