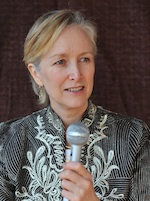 INDIVIDUAL ENERGY HEALING WORK
PERSONAL TRANSFORMATION WORK
GROUP PROGRAMS AND RETREATS

Priscilla Bright, MA is an international healer and program leader who has worked in the holistic health and healing fields for over 30 years.  Priscilla is the immediate past School Dean of the internationally known Barbara Brennan School of Healing in Miami, Florida, and is on the faculty at the New York Open Center.
She holds a Master's of Public Health in Health Behavior from the Boston University School of Medicine, and offers both individual and group sessions, as well as her inspiring Inner Healing and Life Renewal Programs.
These programs are designed especially for healers and caregivers, as well as those who may not be in a healing profession but feel a strong calling within themselves to be a healing presence in their life.  Program participants revitalize their life force, and renew and clarify their healership – going deeply into what it means for them to walk the path of a healer.
Please call or click HERE to email Priscilla if you would like more information on individual healing sessions in New York City or on her upcoming series of programs in New York City.