Upcoming Workshops
July 7-9, 2017 – Special Omega Institute Energy-Healing Retreat, "Hands of Light – A Brennan Healing Science Workshop," Rhinebeck, NY. Omega Institute.  $335  
July 29, 2017- NY Open Center, "Brennan Healing Science, Healing Through the Human Energy Field"  $145 / $125 OC Members, NYC.
Plus: Ongoing one-day monthly programs in NYC teaching intuitive energy-healing skills and inner-healing skills. No prior training required, yet valuable for advanced healers as well.
Call or text Priscilla at 845-417-8261
or email priscilla@priscillabright.com for more information.
Overview of Programs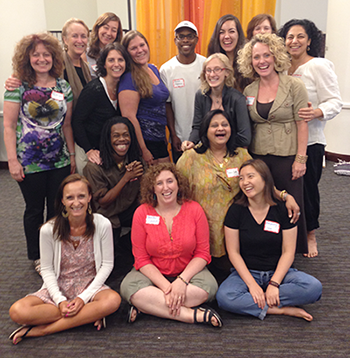 Priscilla is a gifted and heartfelt group facilitator who has led thousands of participants over three decades in her inspirational retreats and workshops.  These powerful group programs are designed especially for the world's healers and caregivers, as well as those who may not be in a healing profession but who feel a strong calling to being a healing force in their life and community.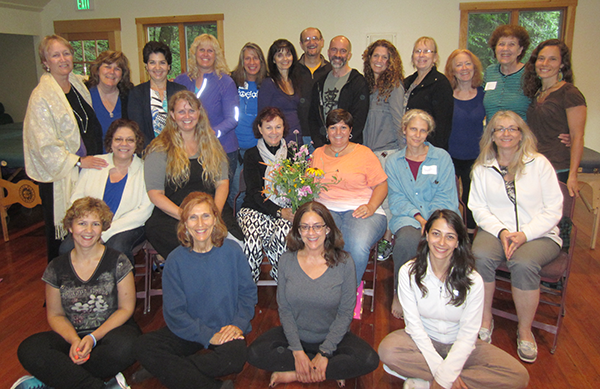 Program participants clarify and renew their innate healership, as well as revitalize their life force.  Using the transformational power that is available through group work, participants take profound steps towards more emotional strength and inner balance as they are guided to release deeply held stress and shift the self-limiting and depleting energy-field patterns that are often held by caregivers.  Together, participants connect with the centered compassion that is the true source of healing and service, and access it for their own healing.
Priscilla's programs are profound, inspiring, creative, joyful and fun, a mix of wisdom, group experiences, ceremony, body and energy awareness, and inspirational music.  She has led these programs at numerous holistic health retreats and workshops, healthcare and mental health conferences both local and national, and with hospitals and on hospital staff retreats.  In addition to the general attendees, professional attendees include energy healers, body workers, complimentary care practitioners in healthcare and mental health, social advocates and many other caregiving and service professionals.
Brennan Healing Science Workshops
Priscilla also leads inspiring one and two-day hands-on energy healing workshops that teach the Fundamentals of Brennan Healing Science as taught at the Barbara Brennan School of Healing – an internationally known specialized college of energy healing and personal transformation.  In these workshops you learn healing techniques for yourself and others, learn to open and balance your chakras, strengthen your energy field, clear blocks to energy flow, work with high Sense Perception and witness a healing demonstration.
Please see her schedule to the right for upcoming dates and locations.